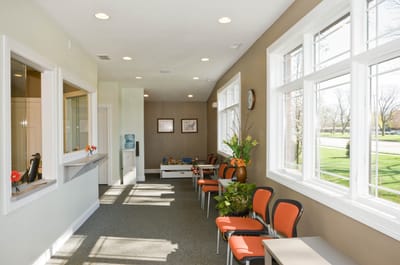 What exactly is Direct Primary Care?
It's a membership to personal care. Dr. Schock works directly for his patients, not the patient's insurance company or Medicare.
Our practice is limited in size to be able to provide great care and value, not volume of patients.
There are no extra charges or copay's for office visits. That is included in the membership fee.
To learn more visit
dpcnation.org


Why change to Direct Primary Care?

Dr. Schock is enthused to be a part of healthcare reform. He believes in price transparency, especially after seeing the effects of high insurance premiums and the barriers to patient care.
What does my monthly fee cover?
We are able to offer personalized care as much as is needed. Office visits are all covered in this fee. Dr. Schock is now able to do phone consultations. Too often patients can't get off work, don't have a ride, or other obstacles that hinder a patient from be treated when they first have problems. Then they end up waiting too long to see a doctor and paying for an urgent care or ER.
Additional tests such as labs, EKG, and X-rays will be offered at our cost. Prices up front. No surprises.
You don't think you can afford it?
It is about the same cost as a cell phone bill or gym membership. Significantly less than smoking a pack a day or even a half pack a day for timely, quality care.